New!
Sixth Annual LRES Research Colloquium
April 26, 2016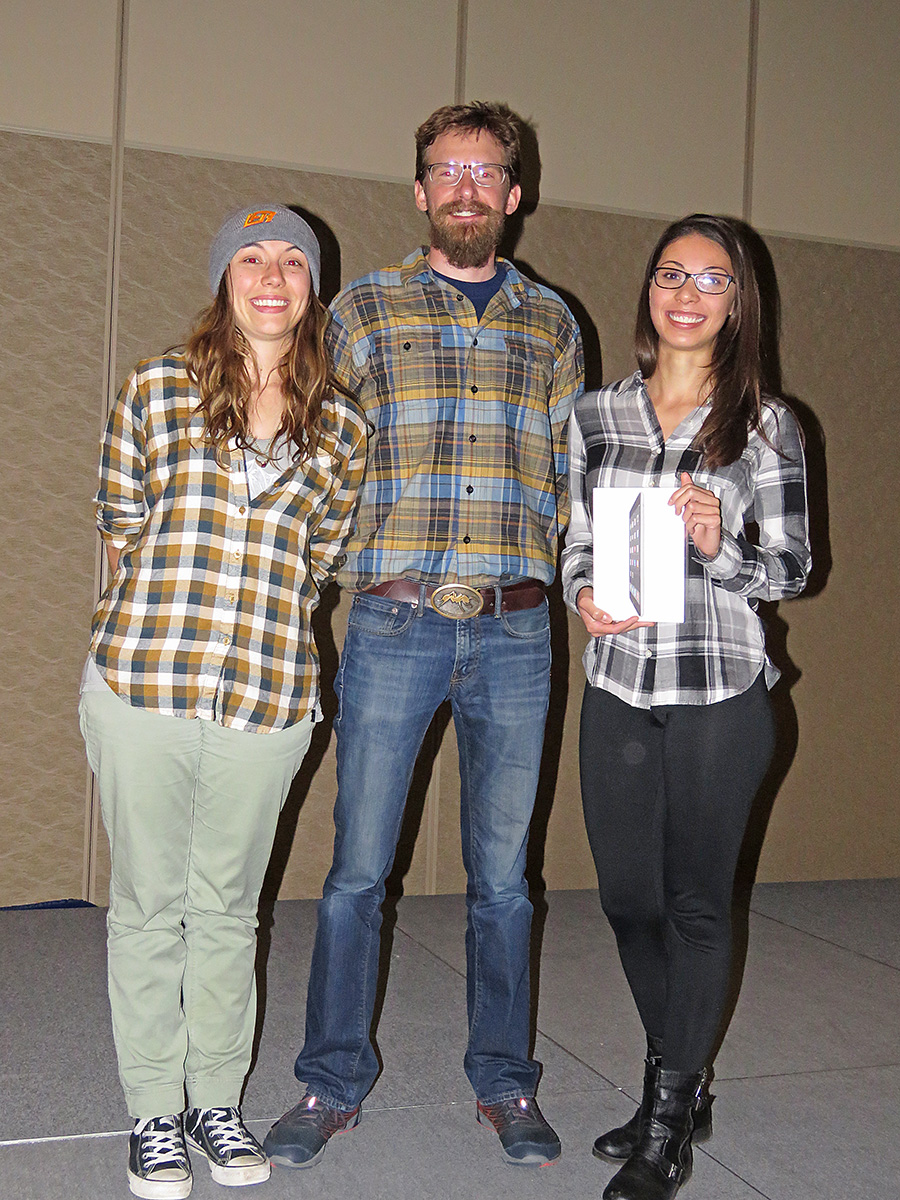 Left to right: Ali Thornton (3rd place), Adam Sigler (2nd place), Dayane Reis (1st place).
This was an opportunity for students from the Land Resource and Environmental Sciences Department to share their research with their peers and faculty. A plethora of door prizes donated from local businesses were handed out throughout the event, and awards were given for the three best oral presentations and two best poster presentations with a total award value of nearly $800! The prizes for this year's oral presentation competition included an iPad Air Mini, Fitbit Charge, and a Marmot backpacking tent. A big congratulations goes out to Dayane Reis, Adam Sigler, and Ali Thornton for their excellent oral presentations, and Isaac Stafstrom and Ali Thornton for their poster competition wins. The event concluded with a keynote presentation from MSU Dept. of History, Philosophy, and Religious Studies professor, Dr. Prasanta Bandyopadhyay, entitled "Hawking's Premature Obituary of Philosophy."
Check out the photo gallery below!