New!

Ninth

Annual LRES Research Colloquium

April 17, 2019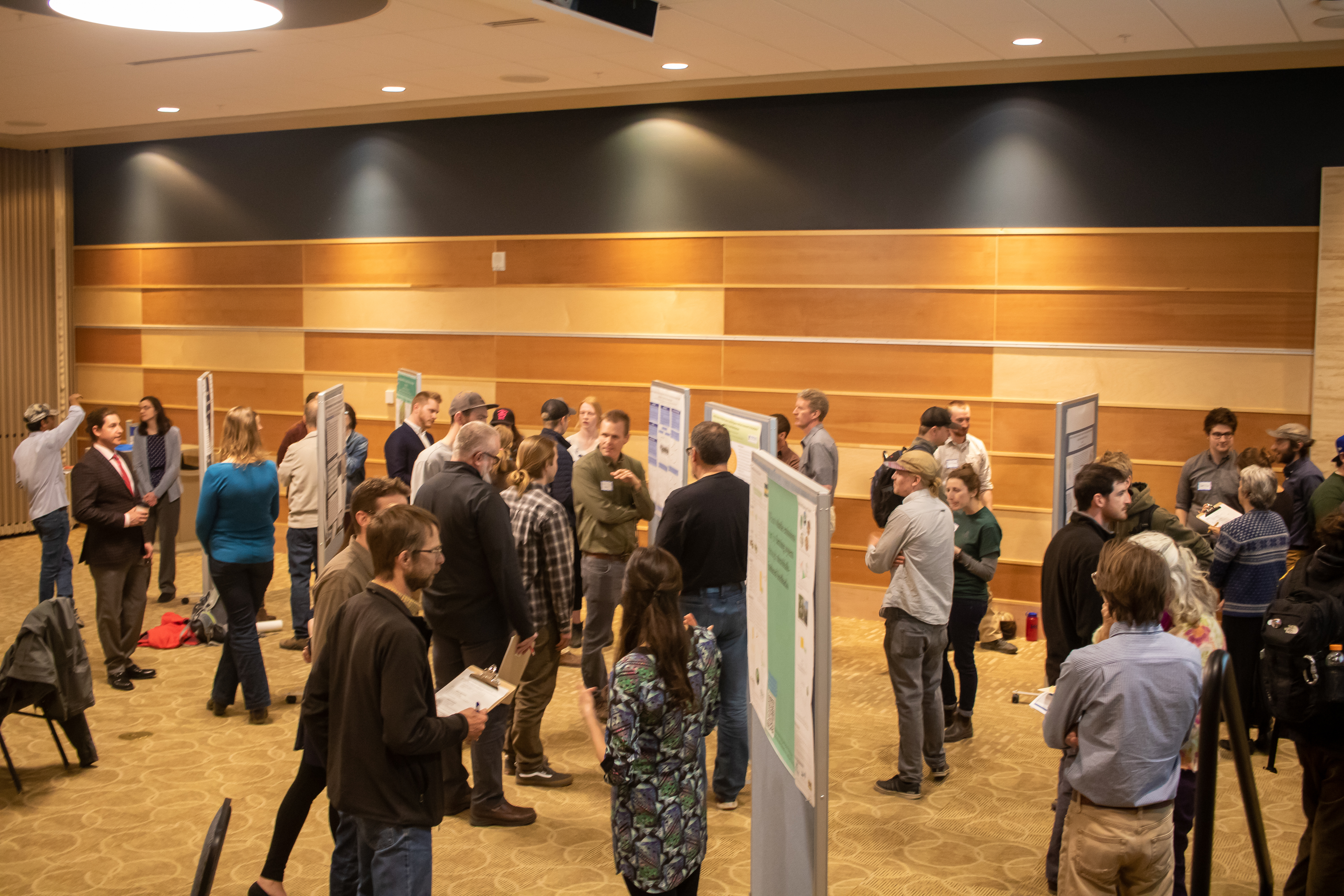 Faculty and students participate in the LRES Research Colloquium Poster Session.
On April 17, 2019, the LRES Graduate Student Organization (GSO) hosted a successful 9th Annual LRES Research Colloquium. This is a key LRES function that provides students, staff, and faculty members a chance to listen to the diversity of research being conducted within the department.
The event offered 28 students the opportunity to present their research (16 posters and 12 oral presentations) and socialize with food and drinks in a professional meeting atmosphere. Presentation topics ranged from Antarctica to the Arctic and from microbes to mammals. The colloquium kicked off with a few words from Associate Dean Tracy Dougher from the College of Agriculture to begin the poster session, followed by a prologue to the oral presentations by Dr. Tracy Sterling, head of the LRES department, and finished with an insightful keynote talk about Adventure Scientists by their Director of Program Investments, Marcus Pearson. Marcus entertained those gathered with examples of Adventure Scientists work around Montana and the globe, and a magical analogy between Harry Potter and gene transfer.
The raffle provided attendees the chance to win great door prizes provided by local businesses and add a fun element to the afternoon. In addition to the raffle, prizes were awarded in accordance with the poster and oral competition. Poster judges were Drs. Clain Jones, Perry Miller, Paul Stoy, and David Weaver from the LRES department and Dr. Katey Plymesser, P.E., from the Civil Engineering department. Oral judges were Dr. Mark Greenwood from the Mathematical Sciences department, Dr. Matt Lavin from the Plant Sciences & Plant Pathology department, Dr. Katey Plymesser, P.E., from the Civil Engineering department, and Rachel Schmidt from KC Harvey, a local environmental consulting firm. Many thanks to these judges who kindly volunteered their valuable time to enrich the LRES Colloquium experience.
Both the poster and oral competitions were highly competitive; Rekha Bhandari won the first place prize for oral presentations and Gabe Bromley and Carrie Harris tied for second place! Carrie Harris also won first place for graduate posters and Shealyn Malone won second place for graduate posters. First place for undergraduate posters was awarded to Kevin Goodan and second place went to Daniel Banker. Congratulations to those winners and thanks to all oral and poster presenters! All presenters did a wonderful job! Following up on last year's success, a travel grant for online LRES masters students was awarded with funding from the LRES department and the Graduate School. Hannah Thatcher, advised by Dr. Scott Powell, was awarded this grant and travelled from Billings to share her research on, "The Impacts of Road Construction on Bull Trout Populations in Western Montana Rivers". Congratulations to Hannah for her hard work and thanks for taking the time to travel to Bozeman. The LRES department, MSU Graduate School, ASMSU, Office of Student Engagement, KC Harvey Environmental, Heebs Fresh Market, and the Bozeman Co-Op are very much appreciated for generously funding this great event. Many thanks to the GSO planning committee and their faculty advisor, Dr. Jane Mangold for their work to make the 9th Annual LRES Research Colloquium a success!
GSO Leadership:
Jordan Meyer-Morey, Paul Hegedus, R. Sasha Loewen, Hannah Duff, Gabriel Bromley, and Kelsey Smith
Graduate School Partnership Helps Fund LRES Online M.S. Student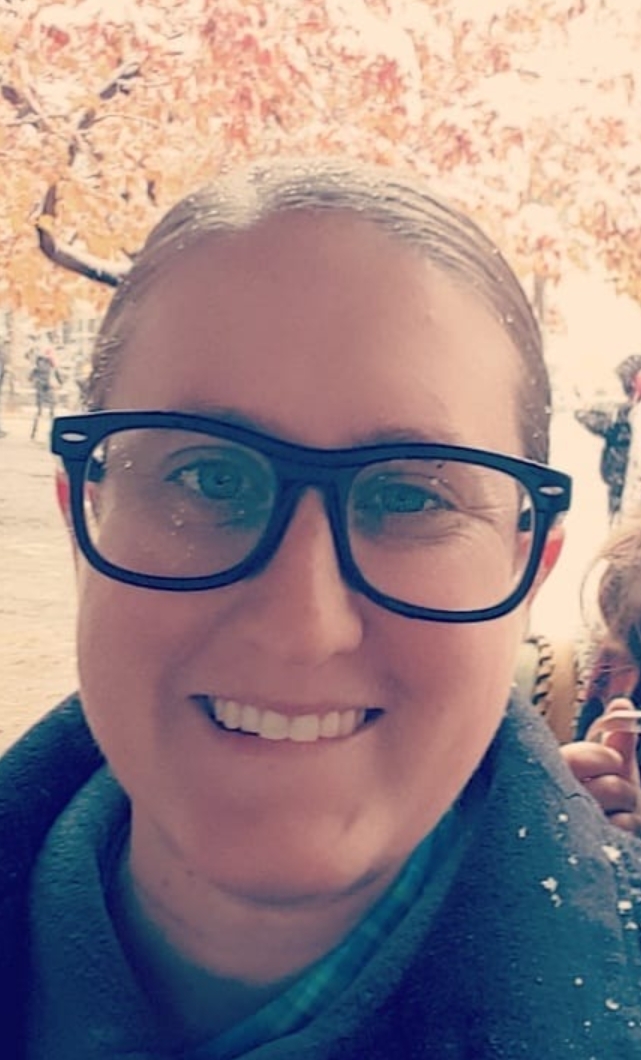 Hannah Thatcher is a Geologist working for the Montana Department of Transportation Billings Materials Laboratory. She will graduate with her Masters in Land Resources and Environmental Sciences this Spring and hopes to transition this degree into a more environmentally based field.
"Thank you so much for the opportunity to present at the recent LRES Research Colloquium. I was honored to have been selected as the recipient of the travel grant. All the presentations and posters were very interesting, well organized, and well researched. The LRES department felt like a tight knit group with a wide range of knowledge and research interests that I'm proud to be a part of. Having only presented in small corporate and government settings, this was a great change for me to present my paper in an academic venue. As I complete my time at MSU, I am extremely thankful for such an experience and it was great to be able to meet everyone. Thank you again for your generosity."
Hannah A. Thatcher, Online M.S. student visiting from Billings, MT
Check out the photo gallery below!